A few weeks ago I went to see
Van Gogh and the Seasons
at the National Gallery of Victoria. It was a typical Winter day in Melbourne: sunny and clear but cold. There was a lot of excitement surrounding this exhibition, as it's the first time that many of the paintings have travelled outside Europe. I have to give credit to the NGV for securing agreements like this one in the last few years. It allows us on the far side of the world to see influential works of art without having to travel the long distances we would normally.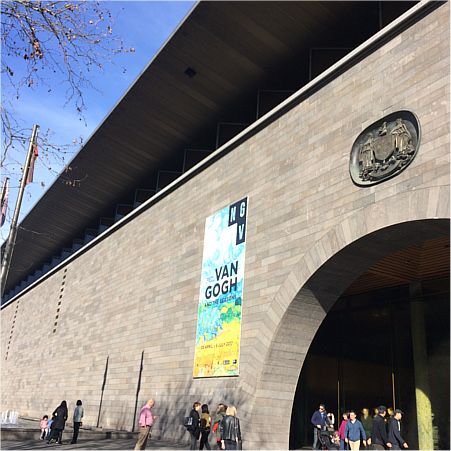 But back to the exhibition. I went with Husband and my Mum. She made a special trip down from the country and spent the weekend at our house in order to see the exhibition, so I was hoping it would be good! We purchased tickets online beforehand and I was very glad I did, as there was a long queue to purchase tickets, and a second, even longer queue to get in for people who already had tickets. Thankfully it moved quite quickly though.
The first room we encountered was a cinema showing a short movie of
Vincent Van Gogh
's life. I was looking forward to this as I'd heard it was narrated by David Stratton (a famous Australian movie critic) with the actor David Wenham as the voice of Van Gogh. I was too impatient to stay until the end though, I have to admit. Next, we had to negotiate a corridor with textual displays of biography and quotes which felt a bit like a laboratory maze, before we could enter the first room. It was rather slow going as we had to wait for space to free up in front of us each step of the way.
As is usually the case, the rooms were overcrowded and there was a wait to see each artwork. (Unless you wanted to see it like this:)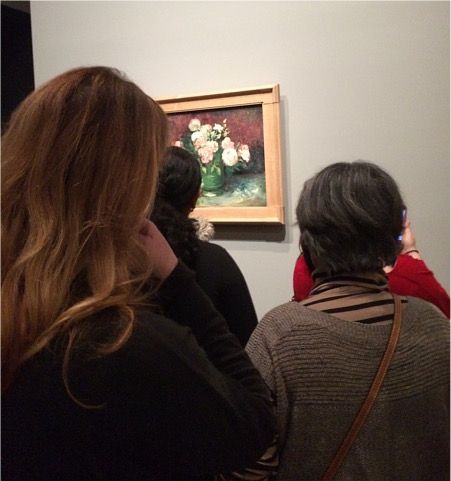 The first gallery contained prints of 19th-century European paintings and illustrations that had influenced Van Gogh, and the second Japanese prints. While these were interesting, it wasn't clear at first that these works weren't actually by Van Gogh himself without reading the information cards. In the end I bypassed them, as the wait to see them up close was so long and I believe most of them were from the NGV's collection so I could see them another time.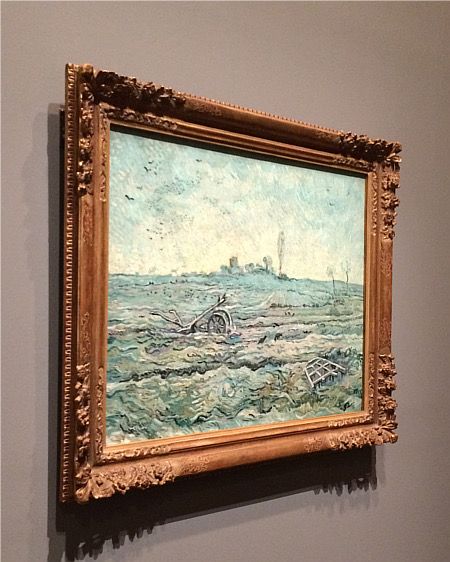 Finally, we reached the main event. Unlike most exhibitions I've been to, the artworks were arranged not chronologically, but by season, starting with Autumn. I found this very appealing as someone who has always been attuned with nature and the seasons. Van Gogh's emotions were always affected by the seasons, and he let this show in his work -- from the melancholic greys and browns of Winter, to the bright, joyful blues and yellows of Summer. Despite the distractions of tour groups, selfie-takers and pushy children, I found myself becoming entranced by this progression of the seasons. As we moved into Winter with its stark, bare branches, I started to feel melancholic myself, and longed for the lighter colours and blossoms of Spring. While a little incongruous with the Australian Winter outside, I'm glad the exhibition ended with Summer -- it would have been too depressing otherwise.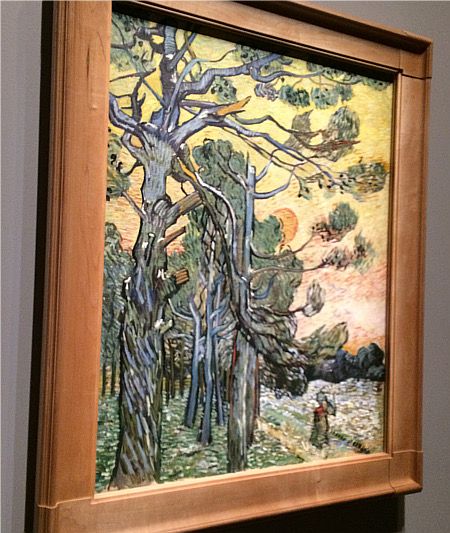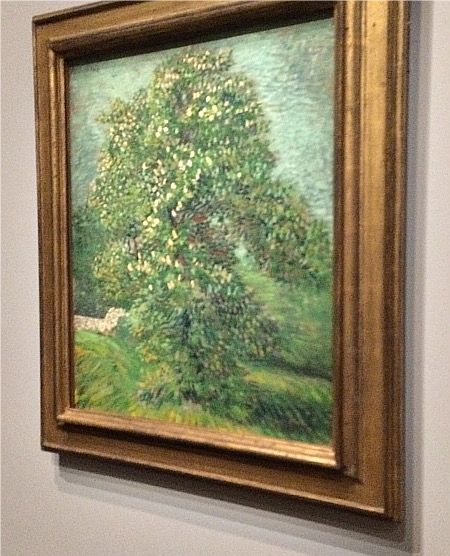 The final work was a self-portait, one of many that Van Gogh painted, but the only time his face is seen in the exhibition. Because of this perhaps, I found it especially poignant. Painted only a few months before his suicide, the sharp strokes of pink, yellow and blue paint seem to reflect a mind in turmoil.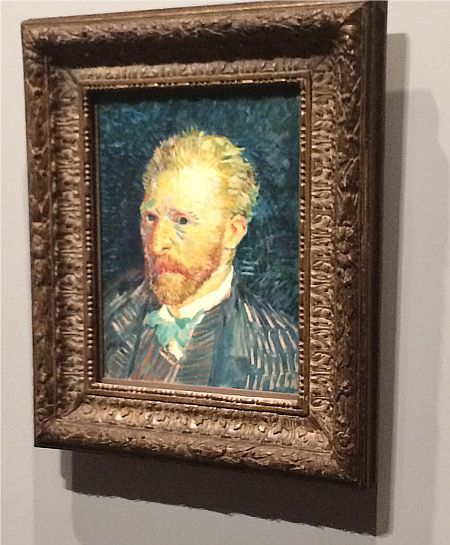 Providing an almost absurd contrast, to exit I had to step over some children sitting in the doorway doing their Van Gogh colouring-in books, and found myself, of course, in the gift shop. (Those of us who know the work of
Bansky
like to think we do that ironically but in reality it's more like helplessly.) I came away with a catalogue, a fridge magnet and some postcards for my inspo wall.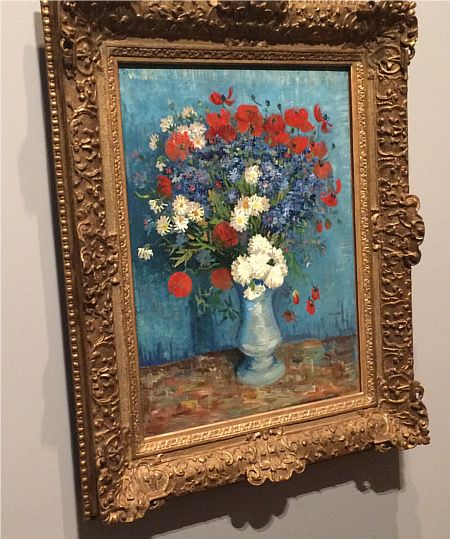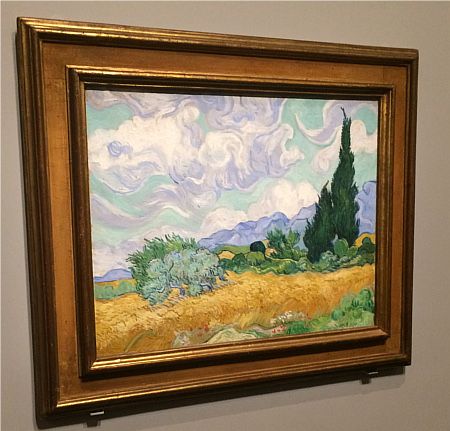 While some of Van Gogh's iconic paintings were notably absent (
Starry Night
and
Irises
come to mind), I found the selection of works from throughout his career to be representative and satisfying. I'm certainly glad I went. While it was a struggle to deal with the crowds, it shows how much the artist's vision is valued today. Van Gogh died unrecognised and penniless. Not long before his suicide, his brother Theo wrote to him: "in the course of time they will become more beautiful and they will undoubtedly be appreciated some day."
(1)
I'm sure both brothers would be astounded and very pleased by how much Vincent's work is loved today.